There's a big huge sandstorm to the north and the air here today is dusty beyond belief! Much worse in Beijing, where people are being told to stay indoors and not go out without a mask, but still, it's totally YECH. Anyway, yesterday it was gorgeous, and I had some errands to run, one of which took me by one of the markets. Didn't have much time for shopping but just in having a look around, I spotted this: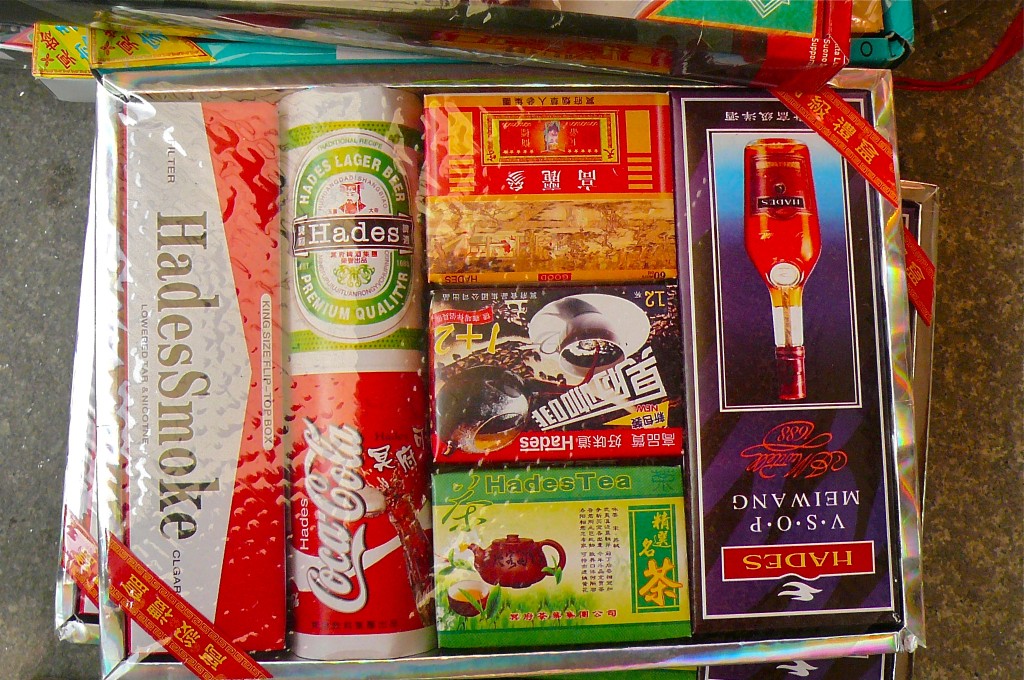 Now I should point out that thre's nothing in those boxes; it's a set of 'pretend' containers. What is that about? It's not like the fake food stuff I get for M for playing – I don't think so anyway; I don't imagine most parents buy their kids pretend cartons of smokes and bottles of cognac. So, you know, wtf? I have no idea. Maybe it's meant for this guy:
At another stall I spotted this bucket of little terracotta boys with their wangs hanging out. No idea what one would do with these things, or why, but there they are nonetheless.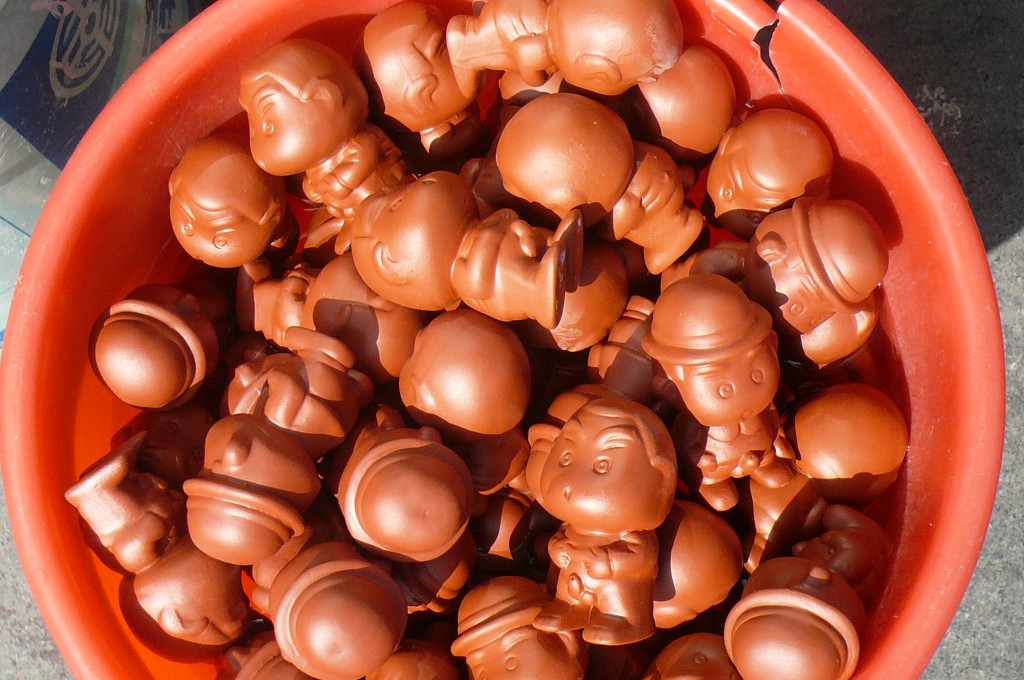 3 Responses to "Daily dose of WTF"